6. ARTIFICIALLY SWEETENED DRINKS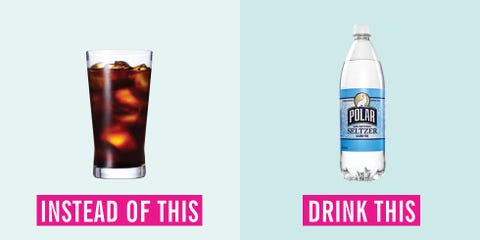 Good-bye, diet soda, and every other sweet-tasting drink that mysteriously contains zero calories! "There are some people whose brains are wired in a way that artificial sweeteners induce or enhance cravings," says Dr. Seltzer. Meaning: A Diet Snapple that appears to assuage your sweet tooth can actually be a slippery slope toward dessert.
Drink This Instead: Sparkling water: It's calorie-free but carbonated, which makes your stomach feel full, so you end up eating less overall.